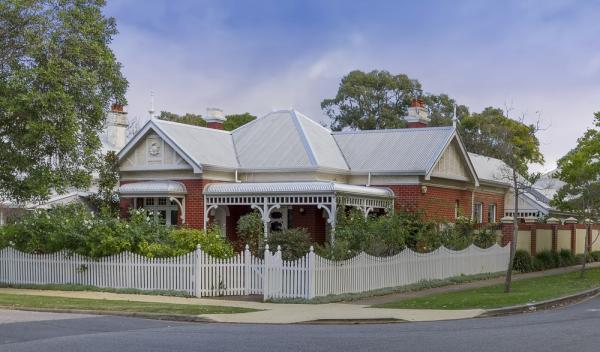 Your roof is one of the largest parts of your home, and one of the first things people notice when they're looking at your house. When considering a new roof, it's important to choose one that blends in with the style of your home. A stunning new roof can add huge value to your property and increase its curb appeal. However, because of the sheer size of the project, it's something you want to get right first time, and not have to live with the regret of a poor decision.
House Style
The style of your home will be the biggest factor influencing your roof choice. If you know the style of your house, the decision will be much easier. Is your house traditional or contemporary? Is it a beach house, or a farm house? Your surroundings and weather patterns will also have some influence on the style and colour of your roof. Is your house at the beach, or in the bush? Do you have a lot of storms and high winds in your area? The size of your home is another consideration. A big, rambling farm house demands a big gabled roof, or anything else would look out of place.
Roof Colour
The colour of your roof needs to match not only your home, but other buildings on the property. Your roof colour should complement, not overpower. You should also remember that your roof will be there for many years to come. Avoid choosing a colour that's too gaudy or something you'll be tired of seeing in a year's time.
Again, the location of your home is another factor to keep in mind. A beach home will look great with blues and greys, while a bush setting would benefit more from greens and browns. A lighter colour will keep your home cooler in summer, but a darker colour will keep it warmer in winter, so best to go for something in the middle.
Roofing Materials
There is such a variety of roofing materials to choose from that it can be hard to know which is right for your roof:
Metal Roofs
Usually galvanized iron or Zincalume, these roofing materials are lightweight and sturdy, making them ideal for most homes, especially more traditional styles. The weight of the material means it's easy to handle and transport, and it doesn't add a lot of weight to your house's underlying structure.
Colorbond Roofing
Colorbond roofing comes in a huge range of colours to match any home, modern or traditional, and its sturdiness and good looks make it a popular choice for many people.
Tiles
Tiled roofs can also look great on most houses, but blend particularly well with older style homes. Roof tiles can be made from asphalt, terracotta, slate, and even rubber.
Get Expert Advice
When it comes to choosing your new roof, you can never have too much expert advice. Air Roofing has everything you need to make an informed decision, and ensure your new roof is perfect for your home. Call us on 08 6166 0545, or contact us online.