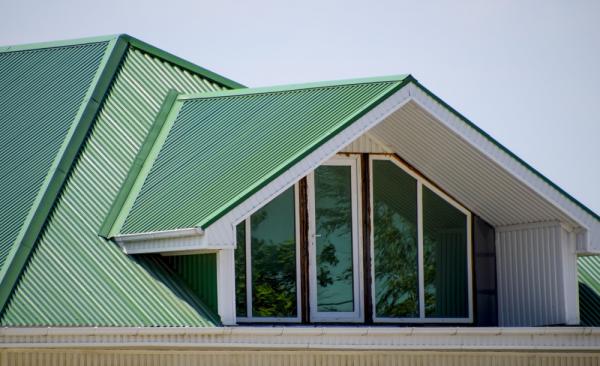 With its durability, great looks, superb range of colours, and ability to withstand the harsh Australian climate, Colorbond steel roofing is one of the most popular choices for new roofing materials.
Colorbond steel was first introduced to Australia in 1966 and has since changed considerably, with 22 colours now available in the range and rigorous outdoor testing. There's also durability testing, corrosion testing, and application testing to make sure it can be used in a large range of residential, commercial, and industrial applications.
Designed for Australian Conditions
No other roofing material is subjected to such regular, arduous testing as Colorbond steel. It's made for our harsh climate and tested under outdoor conditions in the laboratory, so you know your Colorbond roof will look beautiful, and last a lifetime even under the most extreme conditions. It's also fire resistant and compliant for use in bushfire zones.
Every one of the colours, except the darkest one, comes with Thermatech solar reflectance technology. This is designed to reflect more of the sun's heat on hot days, saving you money on cooling your home.
Versatile Colorbond Roofing
One of the reasons Colorbond is so popular is its range of applications and its versatility. It can be bent to shape and used to construct any type of roof design, and comes in length of 100 metres for beautiful seam-free roofs. It's completely maintenance-free and lightweight, so it's easier to transport and doesn't add a lot of extra weight to your support structures.
All Colorbond steel is made from recycled materials, and is itself recyclable.
Feel Fully Protected Under a Colorbond Roof
Colorbond is more than just painted steel. As well as the rigorous testing it receives, there are five layers of protection so you can relax and feel safe under a Colorbond roof.
The first layer of steel receives a metallic coating to provide enhanced corrosion resistance. A thin pre-treatment layer improves the adhesion of a corrosion- inhibitive primer that's baked onto the surface. Finally, a specially-developed exterior-grade paint is baked on to ensure the finish stays looking fresh and beautiful for many years to come.
Colorbond roofing is securely fastened to the rafters with screws, which makes it more secure against possums and rodents due to smaller gaps between the roof timbers and material.
Wide Range of Colours
There are 22 colours to choose from in the Colorbond range, with five of the colours being solar reflective. You can mix and match the colours to contrast or complement your gutters, fascia, and downpipes, and you can get as creative as you want with your colour choices.
Superior Product
When it comes to metal roofing products, our team at Air Roofing only work with Colorbond steel roofing because of its superior strength, versatility, and colour range. Give us a call on 08 6166 0545, or contact us online, to discuss your beautiful, new Colorbond roof, and how it will add value to your home.