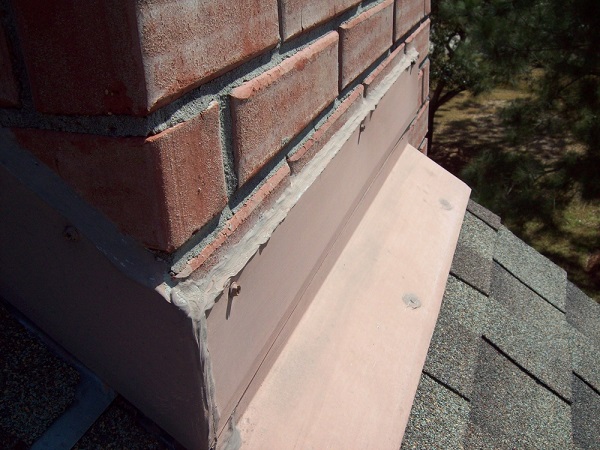 No roof is complete without flashing. You've spent good money keeping your roof clean and damage-free, so the last thing you want is to install poor flashing. Your home is one of the biggest assets you own, so be sure you are investing quality material when improving any facet of the property. Today, we're taking a look at how investing in quality roof flashing will benefit you in the long run.
What is Roof Flashing?
Flashing is necessary to help protect your home from potential leaks by directing water flow around openings, particularly in between the dormer wall and the roof surface. It is a preventative measure that will protect the structure of your roof from water damage, so be sure to inspect it regularly.
Roof flashing is commonly made from sheet metal, galvanised steel or aluminium, because of the durability of these materials. Flashing is either formed or soldered into different shapes, depending on the area of the roof and the complexity of the space.
Types of Flashing
With any roof, flashing is essential to ensure water flows around the surface, preventing still water and leaks from entering your property. Although some materials are more common, flashing can be made from various products, including:
plastic
galvanised steel
aluminium
copper
lead (although not that common these days)
Aluminium flashing is very popular among DIY enthusiasts because the material is extremely flexible. Flashing is used most commonly in:
chimneys
skylights
drip edges
valleys
vent pipes
Without proper flashing, your roof is exposed to potential damage caused by still water. No matter how strong your roof's structure may be and regardless of your roof type, quality flashing is essential to keep your roof strong and safe.
Our Roof Flashing Services
It is important that you have your flashing properly installed by a professional. We know the importance of quality workmanship, which is why our team uses only the best materials. Whether you need flashing installed or repaired, we take great pride in making sure that all flashing is properly and carefully installed.
Improper flashing installation not only looks bad, it can cause serious problems for the structural integrity of your roof. If your roof needs new flashing, speak to us and we'll organise an inspection to determine if you need new flashing or a repair.
When it comes to roof flashing, you want to be sure that you are getting value for money so we install the best flashing from leading manufacturers. With over 120 combined years in roofing experience, you can be sure our work is guaranteed to last. To find out more, get in touch with Air Roofing today by calling us on (08) 6166 0545.