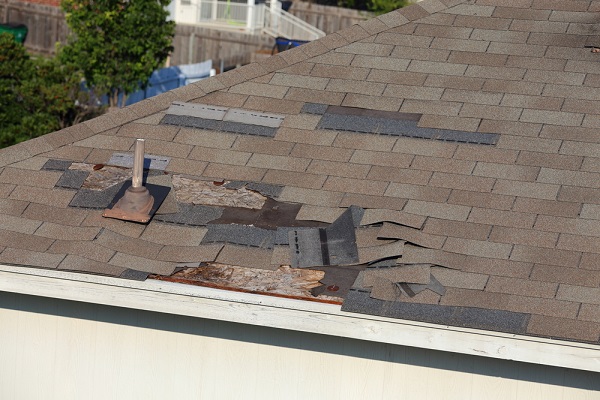 In Perth, when it rains, it pours.  Winter in Western Australia is notorious for heavy, torrential downpours. As such, our roofs are exposed to these conditions, leading to unsightly damage, particularly in older properties where the roof has long been exposed to the conditions. Fortunately, it is not all bad news because most damage can be quickly and efficiently repaired. We're giving our top tips on noticing and fixing seasonal damage on your roof.
What to Look For
As a property owner, you invest a lot of money in your home so you want to be sure there is no ongoing damage. If you happen to notice anything unusual, there may be cause for concern. One of the most obvious signs is roof leaks – water will trickle down the timber or metal and into cracks, building up and causing a leak. In some cases, water that seeps into the roof can leak onto a ceiling, creating mould and eventually collapsing.
Water leaks aren't the only cause for concern. Other signs of damage include:
loose or broken tiles, particularly ones that have fallen to the ground
leaking gutters and pipes
water from blockages caused by debris in the pipes, gutters and flashing
Damage that has been caused by weather is never fun, but it can be repaired if detected early. This will save you time and money in future repair costs and your roof will be stronger for next winter.
What You Can Do
If the damage to your roof is starting to negatively impact the rest of your property, you need to repair it immediately. If you have the right tools and experience, you can always undertake a DIY project, but it is essential to know exactly what you are doing or you may end up with bigger problems. In any case, it is always best to consult with a professional.
Our Services
For over 30 years, Air Roofing has been repairing roofs caused by harsh weather in Perth. We have seen all types of damage, so there is nothing we can't handle.  We offer all roofing repairs, including:
leaks
loose shingles
sagging timber
gutter maintenance
gutter replacements
re-roofing
In the case of a re-roofing, the process takes time to organise as there are many aspects of the roof that need to be addressed.
If winter has left you in need of gutter maintenance or repairs for a leaking roof, never fear. With our years of experience, the team at Air Roofing will repair all damage to your roof. No matter how big or small, we know what to do. To book your roof in for a repair, get in touch with us today by calling (08) 6166 0545 and we'll solve your roof problems at your earliest convenience.